Durable HEART - Subscription
Clinically Proven Support for Balanced Cholesterol
Durable HEART™ features a double-strength dose of Bergamonte® citrus bergamot extract, which has been shown to reduce "bad" LDL cholesterol by 36% while increasing "good" HDL cholesterol by 40%—in just 30 days.*
SHIPS NEXT BUSINESS DAY
What It Does

+

A clinically studied dose of patented Bergamonte® citrus bergamot extract delivers potent polyphenols scientifically proven to help addresses multiple aspects of cardiovascular health.*

• Promotes healthy overall cardiovascular function*
• Decreases LDL (bad) cholesterol*
• Increases HDL (good) cholesterol*
• Lowers triglycerides and helps balance blood sugar*
Why It Works

+

When it comes to something as vital as your heart, halfway protection just isn't good enough.

Durable HEART features a double-strength dose of patented Bergamonte® citrus bergamot extract that addresses common cardiovascular risk factors by delivering a high concentration of potent polyphenols which have been scientifically shown to help balance cholesterol and lower triglyceride levels.*

Powerful Clinical Results—in Just 30 Days!
In a landmark scientific study led by Dr. Vincenzo Mollace, Professor of Cardiology at the Magna Graecia University, participants took 1,000 mg of Bergamonte® citrus bergamot extract daily, producing these astounding results in just 30 days:

• LDL cholesterol plunged 36%
• Triglycerides dropped 38%
• Blood sugar levels fell 22%

And perhaps the most amazing part of this study is that "good" HDL cholesterol, the type of cholesterol that is positively impacted by very few nutrients and is responsible for removing the dangerous form of cholesterol from your blood stream, JUMPED by 40%!

This premium formula is enhanced with Olefresh™ olive leaf extract for additional cardiovascular support and vitamin C for added antioxidant benefits and to increase absorption.*
Directions & Label Information

+

Take two capsules once daily with food or as directed by your healthcare practitioner.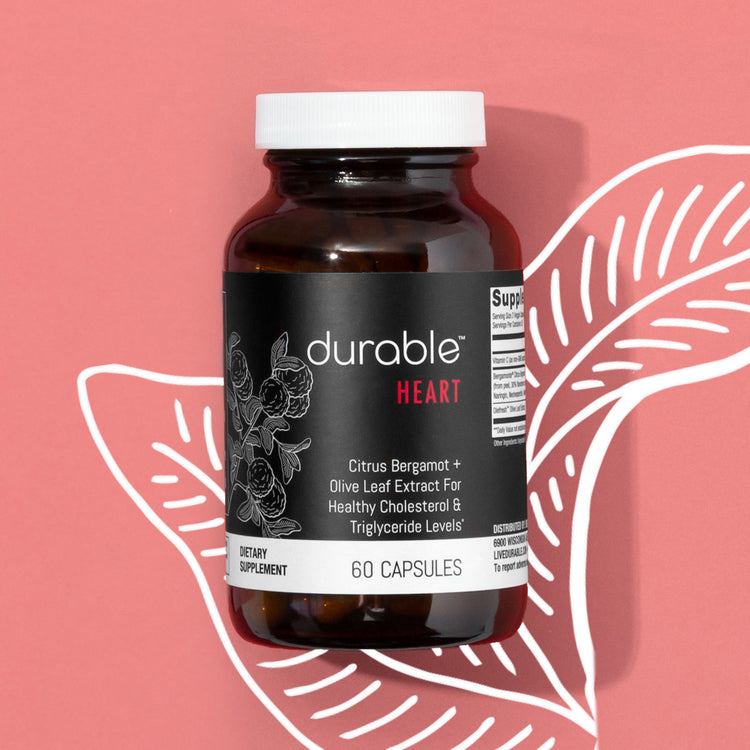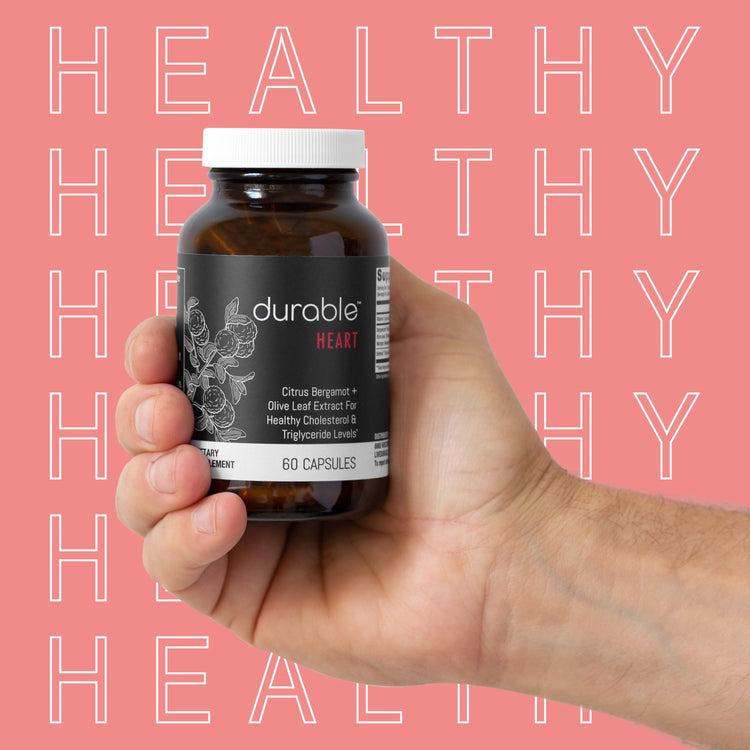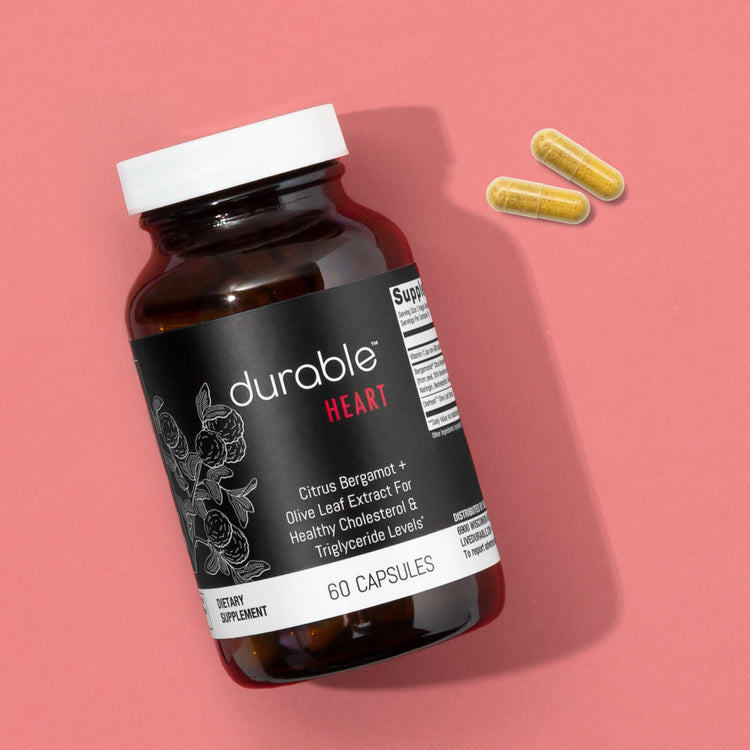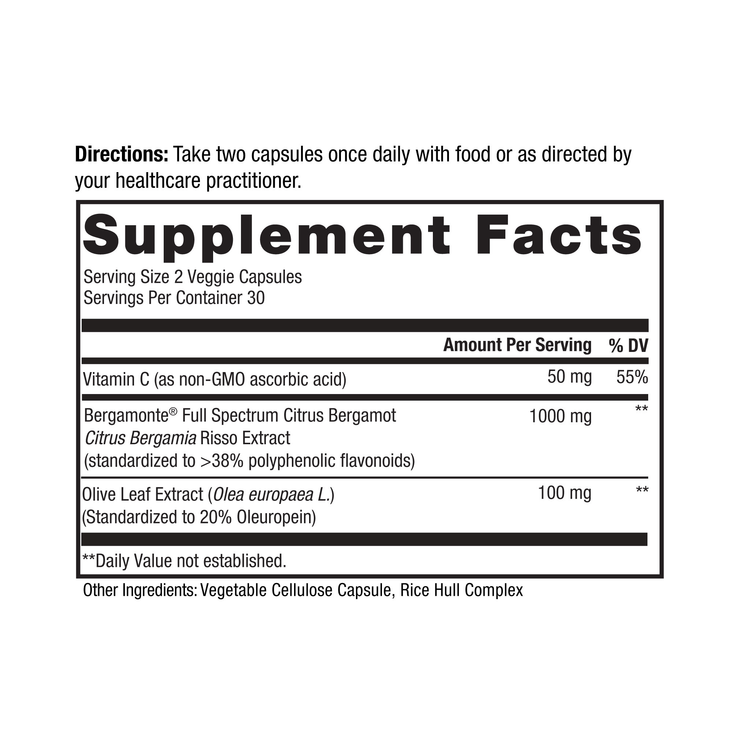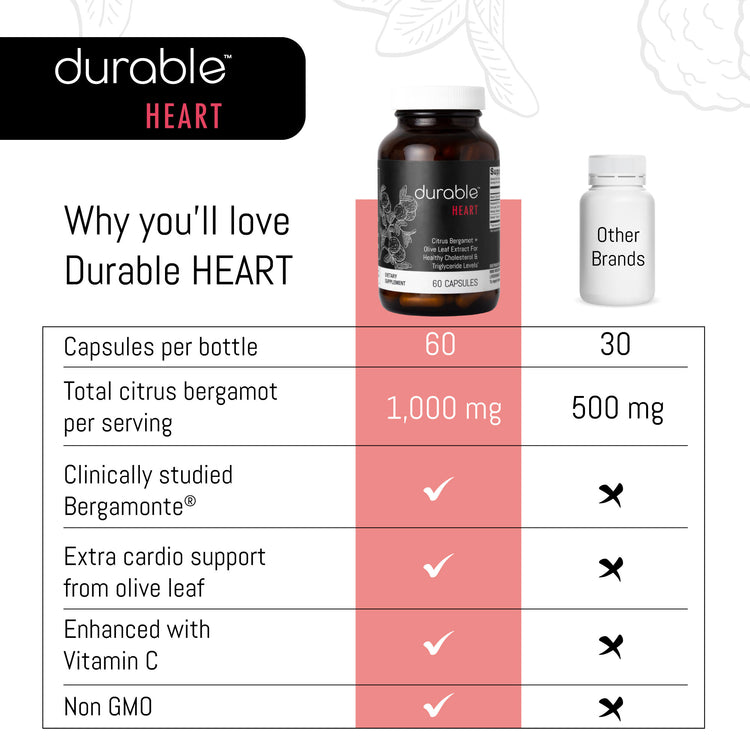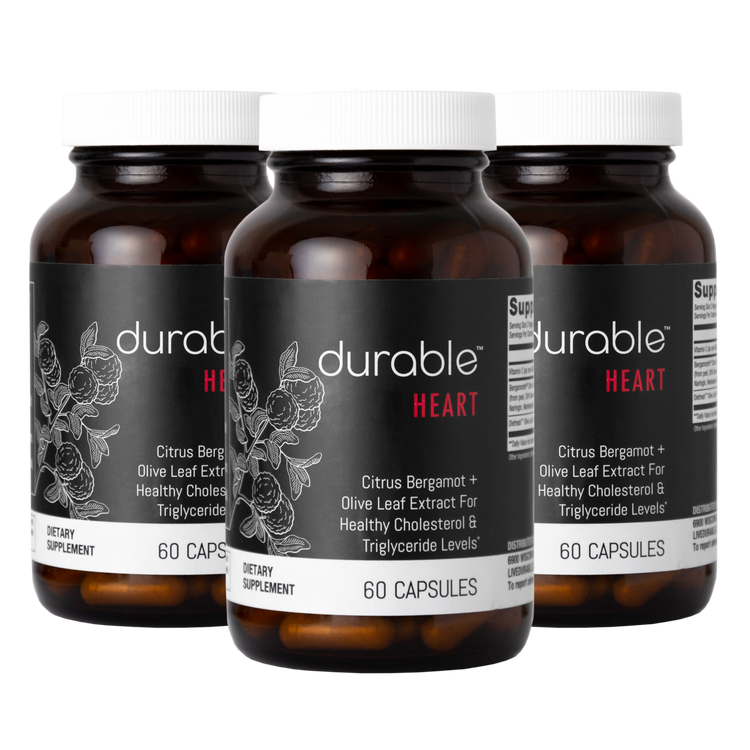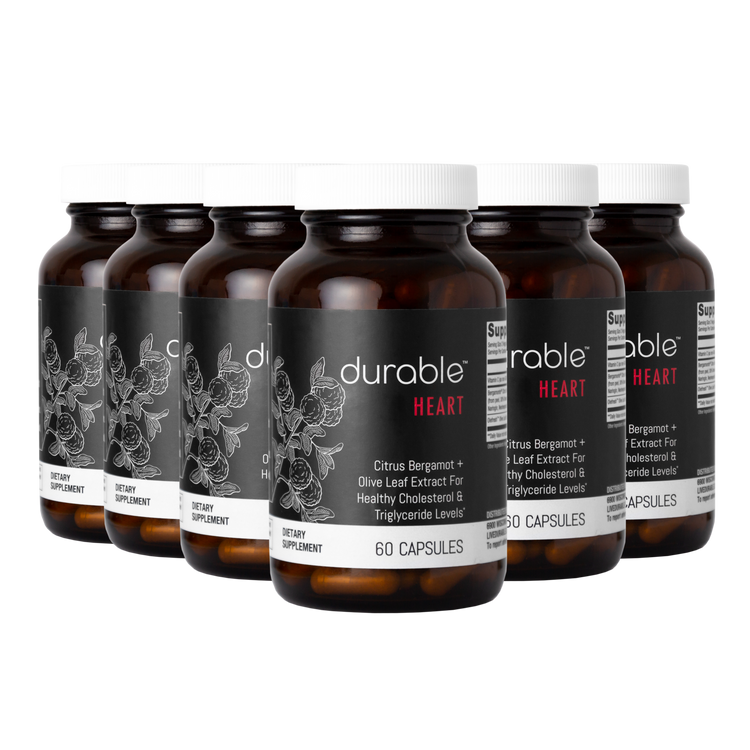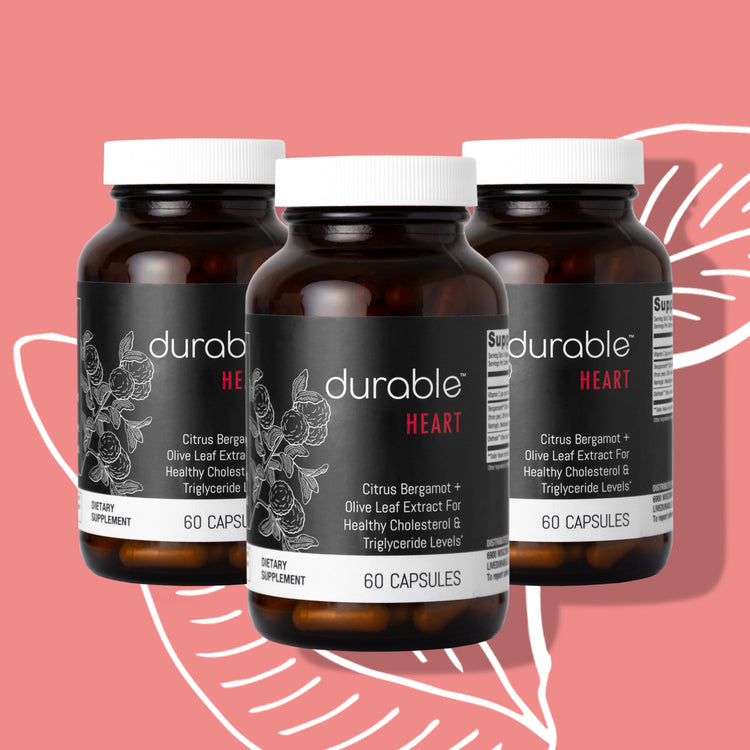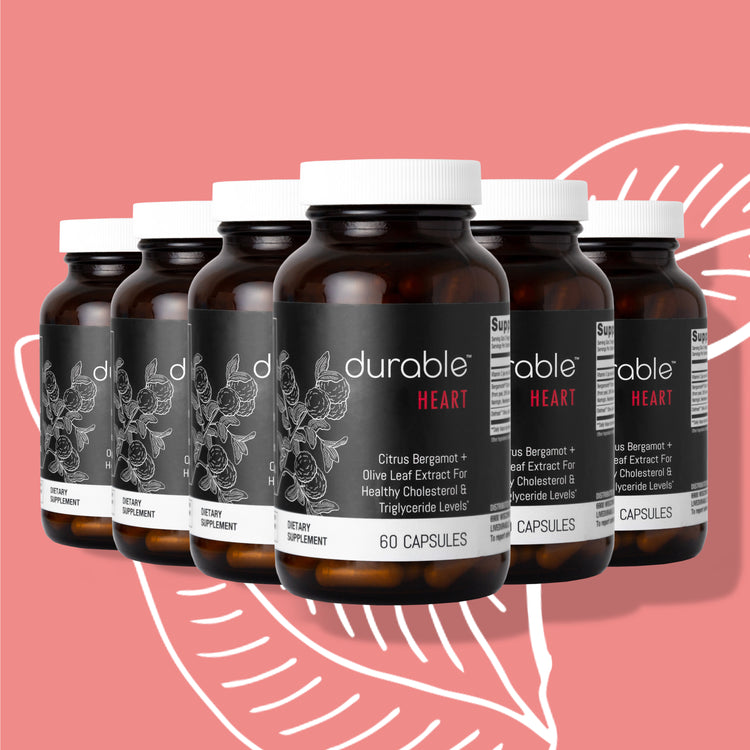 Proven Natural Ingredients for Balanced Cholesterol and Triglycerides
Bergamonte® Citrus Bergamot

Proven in just 30 days to lower total cholesterol, dangerous LDL cholesterol and triglycerides while raising good HDL cholesterol.*

Olefresh™ Olive Leaf Extract  

Supports healthy overall cardiovascular function with a powerful inflammation-fighting polyphenol called oleuropein.*

Non-GMO Vitamin C

Helps your body more efficiently utilize the cholesterol-balancing properties of citrus bergamot and is a potent antioxidant.*
Frequently Asked Questions
Dr. Kevin Passero Answers
Functional medicine expert, licensed naturopathic physician
and Durable co-founder Dr. Kevin Passero answers your top questions.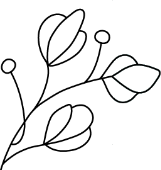 Why is Durable HEART superior to other citrus bergamot formulas?

+

Durable HEART features Bergamonte®, the patented form of citrus bergamot in the full 1,000 mg daily dose which clinically produced dramatic improvement in cardiovascular risk factors such as LDL and HDL cholesterol, triglyceride levels and blood sugar levels.*
<br><br>
Most other citrus bergamot formulas contain either generic citrus bergamot which has no clinical backing, or a significantly lower 500 mg dose of Bergamonte® which is shown to be not nearly as effective as the 1,000 mg dosage.*
<br><br>
This premium formula is enhanced with Olefresh™ olive leaf extract for additional cardiovascular system support and vitamin C for additional antioxidant benefits and to increase absorption.

How long before I see results?

+

As with many nutritional supplements, it can take a little time to build up in your system to start producing results. The clinical research demonstrates significant improvements in cardiovascular risk factors as measured after taking Bergamonte® citrus bergamot daily for 30 days.*
Why is raising "good" HDL cholesterol so important?

+

There is a lot of emphasis on lowering "bad" LDL cholesterol, but raising "good" HDL cholesterol may be just as important.*
<br><br>
HDL cholesterol extracts and absorbs the cholesterol deposited into cells by LDL and carries it to the liver where it can be excreted from the body. Healthy HDL cholesterol levels have been scientifically shown to reduce the risk for serious cardiovascular issues.*
<br><br>
It can be difficult to increase the levels of healthy cholesterol. Typical doctor recommendations include to increase exercise, lose weight, eat healthier and moderate alcohol consumption.
Citrus bergamot is one of only a few nutrients which have been clinically shown to significantly increase HDL cholesterol levels.*