Durable HEART™
Clinically Proven to Lower Cholesterol
Features three potent nutrients for optimal heart health including an extra-strength dose of patented Bergamonte®, which has been shown to reduce "bad" LDL cholesterol by 36% while increasing "good" HDL cholesterol by 40%—in just 30 days.*

Savings based on 1 bottle price
SHIPS NEXT BUSINESS DAY
What It Does

+

Durable HEART, formulated by Dr. Kevin Passero, features an extra-strength 1,000 mg dose of the patented Bergamonte® citrus bergamot extract which delivers potent polyphenols scientifically proven to improve multiple aspects of cardiovascular health within 30 days. This formula also features Olefresh™ ultra-pure olive leaf extract which supports healthy lipid metabolism and artery health. Another unique component of this advanced formula is non-GMO vitamin C because studies show that bergamot enriched with vitamin C is much more effective.*

• Promotes superior cardiovascular health and function*

• Decreases total cholesterol by 29%*

• Decreases LDL (bad) cholesterol by 36%*

• Increases HDL (good) cholesterol by 40%*

• Lowers triglycerides by 39%*

• Lowers blood sugar levels by 22%*

Click here to read reviews. General Product Info:

• 60 vegetarian capsules (a 30-day supply)

• Made in the USA in an FDA inspected facility

• Packaged in sustainable, 100% non-toxic amber glass bottles

• One-year, any reason return policy with free return shipping
Why It Works

+

Your heart will likely beat up to 3 billion times in your lifetime! So when it comes to something as vital as the strength and overall health of your heart and cardiovascular system, it is important to take a comprehensive supplement with proven ingredients backed by trusted science. That's why Dr. Passero formulated Durable HEART, based on over 20+ years of clinical experience improving the cardiovascular health of his patients. This state-of-the-art formula features Bergamonte® citrus bergamot, Olefresh™ ultra-pure olive leaf extract and non-GMO vitamin C—a unique combination you will not find in any other supplement on the market.*

Bergamonte® Citrus Bergamot (1,000 mg)
To start, Durable HEART features a 1,000 mg extra-strength dose of patented Bergamonte® citrus bergamot extract. There's no other nutrient available that's so effective at addressing common cardiovascular risk factors. It does this by delivering a high concentration of potent polyphenols which have been scientifically shown to help balance cholesterol and lower triglyceride levels.*

In a landmark scientific study led by a leading university, participants took 1,000 mg of Bergamonte® daily, producing these astounding results in just 30 days with results that kept improving over time:

• Total cholesterol dropped 29%*
• LDL cholesterol plunged 36%*
• Triglycerides dropped 39%*
• Blood sugar levels fell 22%*

And perhaps the most amazing part of this study is that "good" HDL cholesterol jumped by 40%! This is impressive because this type of cholesterol is responsible for removing the dangerous form of cholesterol from your blood stream, and very few nutrients have a positive impact like this.*

Beware of inferior supplements that contain either generic citrus bergamot which has no clinical backing, or a significantly lower 500 mg dose of Bergamonte® which is shown to be not nearly as effective as the 1,000 mg dosage.*

Olefresh™ Olive Leaf Extract (100 mg)
Durable HEART is enhanced with a potent 100 mg dose of the unique Olefresh™ ultra-pure olive leaf extract for additional cardiovascular support. Rich in a powerful inflammation-fighting polyphenol called oleuropein, olive leaf extract has been clinically proven to provide extra support for healthy lipid metabolism and artery health.*

Non-GMO Vitamin C (50 mg)
This advanced formula also features 50 mg of non-GMO vitamin C. Studies have shown that bergamot enriched with vitamin C helps your body more efficiently utilize the cholesterol-balancing properties of citrus bergamot. Vitamin C also provides additional antioxidant benefits.*

Why We Use Amber Glass Bottles vs. Clear Glass or Plastic:
• Sustainability: Glass is infinitely recyclable and reusable.
• UV Protection: Amber glass protects the ingredients from light damage.
• 100% Non-Toxic: No risk of chemicals found in plastics leaching into the pills.

Directions & Label Information

+

Directions

For adults only. Take two capsules once daily with food or as directed by your healthcare practitioner.

Contents

Each bottle contains 60 vegetarian capsules (typically a 30 day supply).

Cautions

If taking medication, pregnant or breastfeeding consult your healthcare practitioner before use. Keep out of the reach of children.

Storage

Keep tightly closed in a cool, dry place.

• Non-GMO • Gluten Free • Vegan • Dairy Free • Soy Free • Corn Free • Nut Free • Egg Free • No Artificial Colors or Preservatives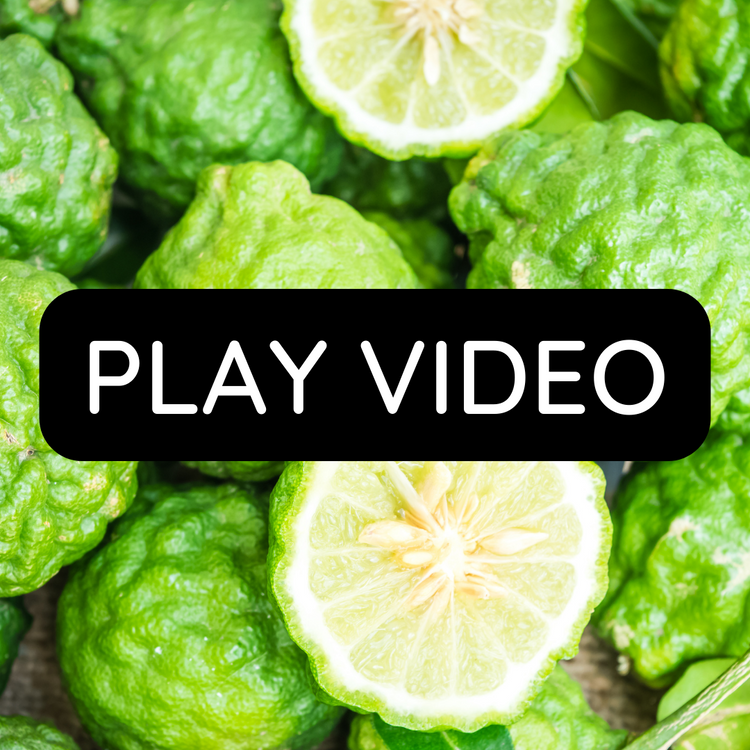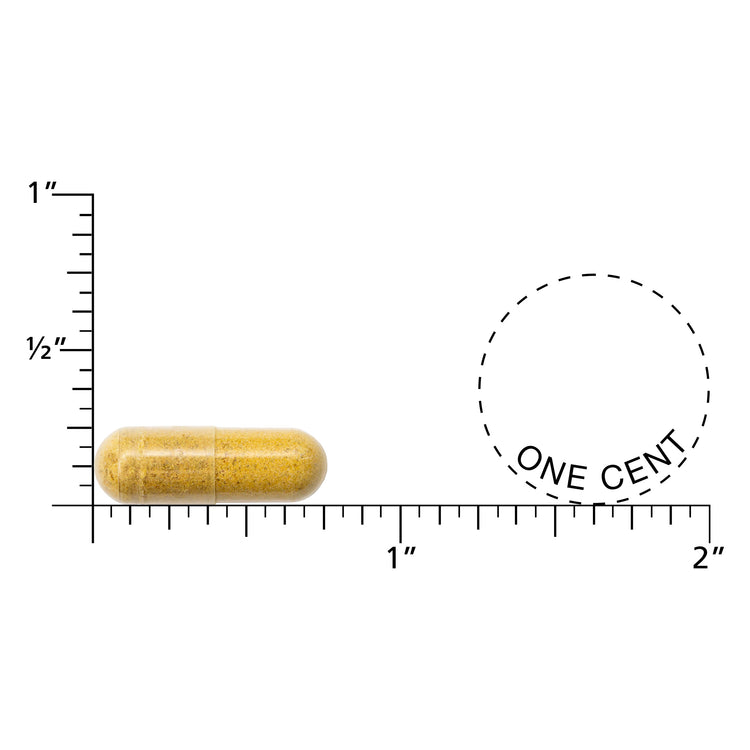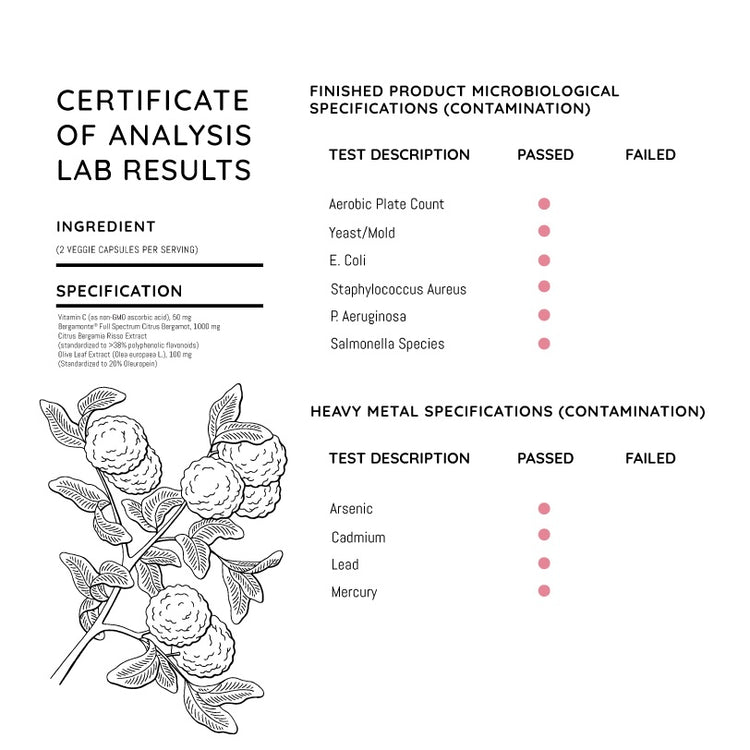 Proven Natural Ingredients for Balanced Cholesterol and Triglycerides
Bergamonte® Citrus Bergamot

Proven in just 30 days to lower total cholesterol, dangerous LDL cholesterol and triglycerides while raising good HDL cholesterol.*

Olefresh™ Olive Leaf Extract

Supports healthy overall cardiovascular function with a powerful inflammation-fighting polyphenol called oleuropein.*

Non-GMO Vitamin C

Helps your body more efficiently utilize the cholesterol-balancing properties of citrus bergamot and is a potent antioxidant.*
Frequently Asked Questions
Dr. Kevin Passero Answers
Functional medicine expert, licensed naturopathic physician
and Durable co-founder Dr. Kevin Passero answers your top questions.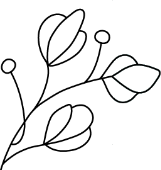 Why is Durable HEART superior to other citrus bergamot formulas?

+

Durable HEART features Bergamonte®, the patented form of citrus bergamot in the full, extra-strength 1,000 mg daily dose which clinically produced dramatic improvement in cardiovascular risk factors such as LDL and HDL cholesterol, triglyceride levels and blood sugar levels.*

Most other citrus bergamot formulas contain either generic citrus bergamot which has no clinical backing, or a significantly lower 500 mg dose of Bergamonte® which is shown to be not nearly as effective as the 1,000 mg dosage found in Durable HEART.*

This premium formula is enhanced with Olefresh™ olive leaf extract for additional cardiovascular system support and non-GMO vitamin C. Studies have shown that bergamot enriched with vitamin C helps your body more efficiently utilize the cholesterol-balancing properties of citrus bergamot, and vitamin C also provides additional antioxidant benefits.*

When is the best time to take Durable HEART?

+

I recommend taking the full dose (2 capsules) once daily, either with your morning meal or with your evening meal. If desired, the dose can be split up, and taken as 1 capsule in the morning and 1 capsule in the evening, with food.

If you have a sensitive stomach, I recommend taking it after a meal on a full stomach.*
Can I take less or more than the recommended dose?

+

While taking 1 capsule per day can provide positive benefits, the research shows that 2 capsules a day can be up to 80% more effective. If you want additional support, the research shows 3 capsules per day is safe and effective, though 2 capsules per day is ideal for most people.
How long does Durable HEART take to work?

+

The primary ingredient in Durable HEART is Bergamonte® citrus bergamot and the clinical research demonstrates that many people see significant improvements in cardiovascular risk factors as measured after taking it daily for 30 days. However as with all natural products, each individual can have different results. That's why I recommend taking Durable HEART for at least 90 days. This is also the reason why we offer an amazing one year any reason guarantee.*
How would I know if it is working?

+

The only way to know for sure if Durable HEART is working for you is to have your cholesterol levels checked through a simple blood test. While the clinical trials demonstrate remarkable results within 30 days, I typically recommend a 60-120 day treatment cycle before doing follow up bloodwork since best results are achieved after slightly longer times of treatment. These results should be compared to cholesterol levels from before you started the product.

Cholesterol testing can be done through your doctor, or you can order them directly through sites like letsgetchecked.com which offer direct to consumer lab testing.

The ingredients in Durable HEART have health benefits beyond supporting healthy cholesterol levels. Studies have shown that the main ingredient, Bergamonte® citrus bergamot, can help to support healthy blood sugar levels, support weight loss and improve blood flow in the arteries. So, you may find additional benefits when it comes to weight loss, blood sugar balance and improved circulation after you are taking this product consistently for at least 30 days.
What if it doesn't work for me?

+

Don't worry, all of our premium health formulas are backed by our any reason, 100% refund guarantee for one full year after purchase. We even pay for return shipping. I want Durable HEART to work for you, and if it doesn't, I want you to have your money back so you can try something else!
Why is raising "good" HDL cholesterol so important?

+

There is a lot of emphasis on lowering "bad" LDL cholesterol, but raising "good" HDL cholesterol may be just as important.*

HDL cholesterol extracts and absorbs the cholesterol deposited into cells by LDL and carries it to the liver where it can be excreted from the body. Healthy HDL cholesterol levels have been scientifically shown to reduce the risk for serious cardiovascular issues.*

It can be difficult to increase the levels of healthy cholesterol. Typical doctor recommendations include to increase exercise, lose weight, eat healthier and moderate alcohol consumption.*

Citrus bergamot is one of only a few nutrients which have been clinically shown to significantly increase HDL cholesterol levels.*
Are there any other Durable products I should consider when it comes to supporting my heart and cardiovascular health?

+

Research shows that Magnesium is an essential nutrient for cardiovascular health so you may want to consider adding Durable MAGNESIUM to your regimen for extra support. In addition, our Durable CoQ10 provides an extra-strength dose of this critical cardiovascular nutrient in an industry leading, crystal-free form, delivered as a softgel for maximum absorption.
What is the Nuflow Complex that is listed in your Other Ingredients?

+

Nuflow is a natural flowing agent. Flowing agents are used in the production of all encapsulated or tableted supplements to help prevent the ingredients from clumping as they flow through the encapsulating machinery. Most companies use synthetic flowing agents like silicon dioxide, magnesium stearate, talc or steric acid, which can potentially inhibit the absorption of the active ingredients or may be potentially harmful.*

Nuflow is a revolutionary flowing agent naturally derived from the outer hulls of rice which, has a high concentration of naturally occurring silica. This works very effectively to help the ingredients flow smoothly and evenly through the machinery. It represents a breakthrough in the world of nutritional supplements, being the first completely natural flowing agent derived from food.*
This product works!! Better than expected!!
I have hereditary high cholesterol and I tried to get it down naturally but nothing seemed to work. Diet and exercise would help but really only a bit. I then decided to try Durable Heart. I have to admit I was a little skeptical at first. So I ran an experiment on myself. I took a blood test prior to get a baseline for my cholesterol, and after that I took 2 capsules a day for 30 days and changed nothing else about my diet and exercise routine during. Thirty days later, I did another blood test and I was SHOCKED at the results. My total cholesterol went down by 66% and my LDLs (bad cholesterol) went down 91%!! I have told pretty much all my family members and a few friends about this great discovery. I LOVE this product and Ill admit they might have just saved my life!!
I AM SO IMPRESSED!!
I had my blood work done a little less than 30 days after I started Durable Heart because I had to have testing done before having surgery. I AM SO IMPRESSED!! My Triglycerides dropped from 147 to 105, LDL from 208 to 195 HDL from 51 to 63, Cholesterol 289 to 279. Although the cholesterol is only 10 points, it IS ONLY 30 days, which to be honest I had missed taking some days, I did however take 3 per day. I am SO excited my husband now wants to take this and I am going to tell my friend as well. I am very skeptical of products because they usually don't give results that they say, but I can tell you this does. I am SO EXCITED about this I am ordering more. I am ALL ABOUT NATURAL ingredients. Thank you!!!
Cholesterol Dropped Quickly
In May 2023 my total Cholesterol was 260, LDL was 164. Started taking Durable Heart mid May. Early Sept Lipid panel showed a total cholesterol of 216 and LDL dropped to 125! I made some minor dietary changes also. Great results!!
Great results
Durable helped to lower my cholesterol and regulate my blood pressure. Very happy with the results.
Not seeing much of a result
I took Durable Heart for 2 months and saw very little change in any of my number if anything my Triglycerides have elevated up 126 more and no change anywhere else.