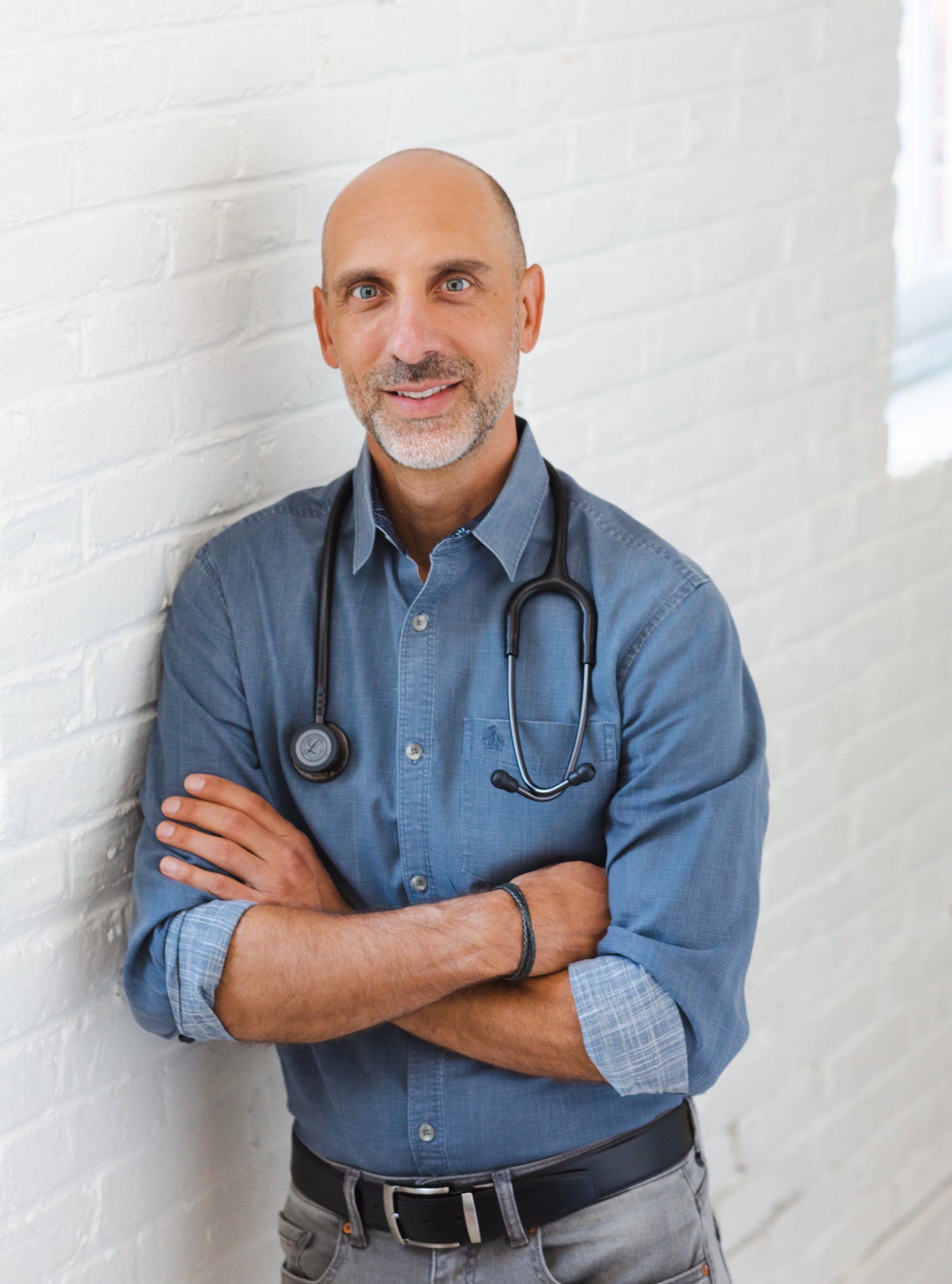 Meet Dr. Kevin Passero
Dr. Kevin Passero is a leading functional medicine expert and practicing naturopathic physician on a mission to empower people to take control of their health. Through his two popular clinics in the Washington, DC metro area, he's helped thousands of people find the root causes of their health imbalances and recover their energy, vitality, clarity and resilience. In his over 20 years of clinical experience, Dr. Passero has witnessed the human body's remarkable healing capacity firsthand. Every day, he and his team help patients reduce inflammation, lower their cholesterol and blood pressure, control blood sugar levels, rebalance their hormones, resolve digestive problems, get to the root of autoimmune issues—and effectively turn back the clock on aging.

In his practice, Dr. Passero blends cutting-edge diagnostics with compassionate listening and a full arsenal of natural therapies to help his patients get results. He formulates synergistic treatment plans that combine multiple nutrients and herbs with key nutrition and lifestyle shifts. The synergy that occurs when multiple therapies are combined is key, given the interconnectedness of the body's systems. It creates what is known as an entourage effect—a phenomenon where the combined therapies work better than any of the individual therapies alone.

The synergy principle, along with a focus on ingredients backed by clinical research, informs Dr. Passero's approach to formulating Durable supplements. Every formula is based on precise, proven combinations of ingredients he's using successfully with patients in his clinics.

Dr. Passero is a former President of the Maryland Naturopathic Doctors Association and is an active member of the American Association of Naturopathic Physicians. Outside of work, you can often find him enjoying the outdoors with his family.

Dr. Kevin Passero is a licensed Naturopathic Physician in the District of Columbia and licensed Naturopathic Doctor in the State of Maryland.