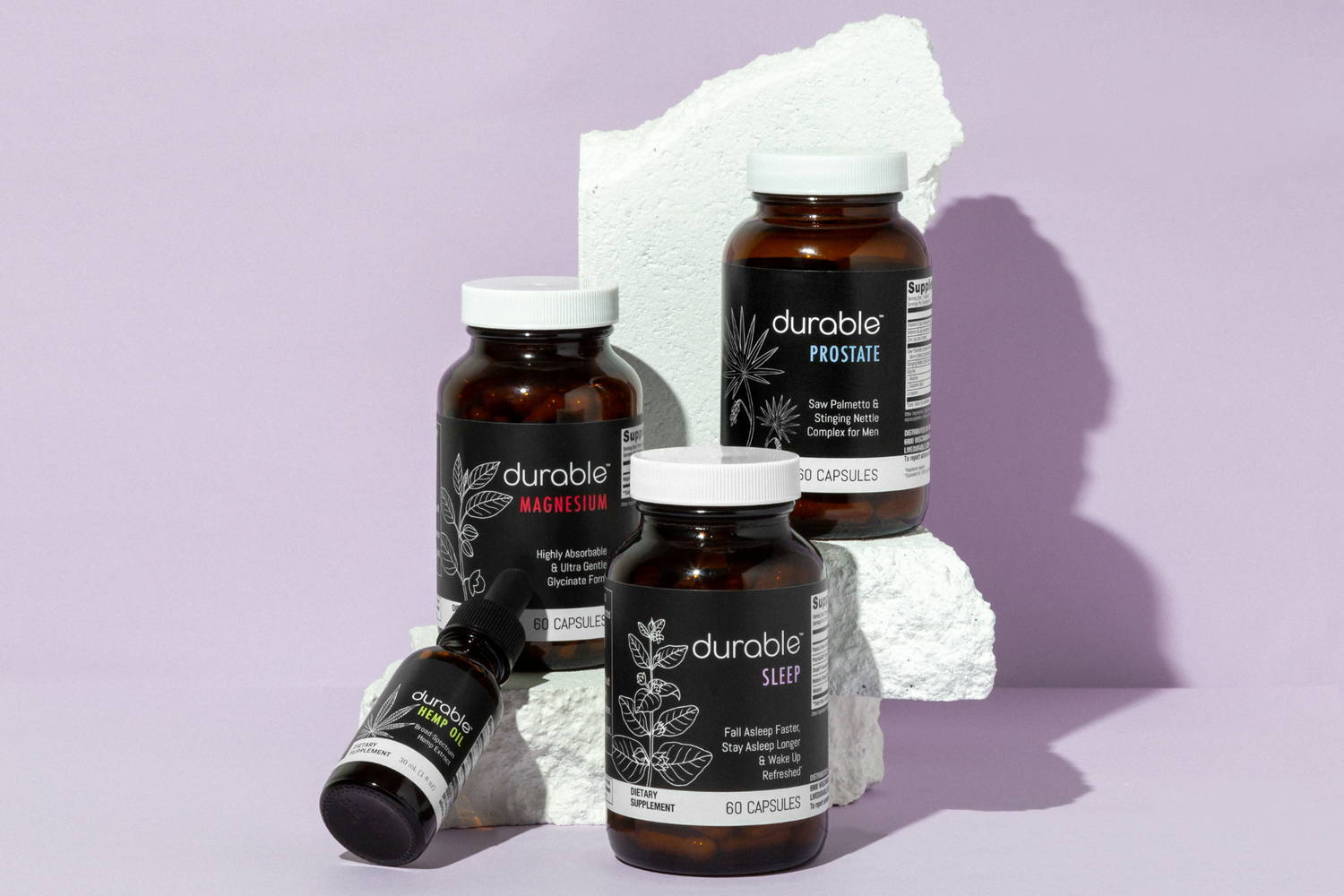 Frequently Asked Questions
Got a question? We're here to answer! If you don't see your question here, click here to contact us via our online form.
How Do I Use Coupons?

At checkout, you will see a coupon box for you to enter your code on the right hand side of the screen. If viewing from a mobile device, click on Show Order Summary bar, this will expand to display the coupon box. Enter your coupon code into the box and click on the Apply button.

Please note that we only allow one coupon per order. Some products may be excluded from coupon offers. Coupons cannot be combined with other offers, applied to previous orders or existing subscriptions.
When Will I Receive My Order?

Orders ship from our distribution center in 24 - 48 hours. Once your order ships, you will be sent a shipment confirmation email which contains tracking information. Orders should deliver in 4 - 7 business days.
How Do I Cancel My Order?

Complete our online order form (click here) and we will cancel your order if items were not shipped. If your order was shipped, we will send you a FREE pre-paid return label. We will refund your order to your original payment on reciept of your items.
How Do I Get A Refund?

You have 365 days to request a refund. The refund process is simple, just complete our online form (click here). Please note the reason for your return so we can continue to improve our products and customer experience.

We will process your request within 48 hours. You'll recieve a FREE pre-paid return label, once we recieve the items, we will issue the refund to your original payment method.
How Do I Track My Order?

You will receive email confirmation once your order has been shipped, which will contain a tracking number for your order.

Alternatively, click here to look up your order on our Order Tracking Page.
How Do I Manage My Subscribe & Save Plan?

Click here to login to your account to manage, cancel, pause or change your subscription order. Select the "Subscriptions" option, and select the specific subscriptions you wish to make changes to.
How Much Is Shipping?

It is our goal to deliver your order to you in the quickest and most cost-effective manner possible.

Free U.S. shipping is available for products on subscription and orders over $99.

All U.S. orders under $99 will be charged a flat rate of $5.95.
Do You Ship Outside the US?

Unfortantely, we currently do not ship outside of the U.S.
What Are Subscriptions?

With Durable subscriptions, you are able to save up to 20% on your favourite health products and have them delivered to you on a regular schedule.

We reserve your subscription item(s) in advance of your upcoming order, and automatically ship them to you based upon your chosen frequency. The service is easy to use and customizable, so you can make changes online whenever you need.

You always have complete control over your subscription orders and we will send you an email reminder 5 days before each order ships.

You can change your delivery frequency, next order date, or quantity anytime by visiting "Subscriptions" in My Account. You can make changes to your orders or cancel at any time. Please allow up to 24 hours for modifications or cancellations to be processed.
How Do I Order A Subscription?

Simply select either the 3-Month Delivery or 6-Month Delivery option on the product page of your desired product and click on the add to cart button. The product will be added to your cart and proceed to check out as normal.

You can change your delivery date and frequency once your order has been placed via My Account.
What Will Happen After I Place A Subscription Order?

After you place your subscription order, you will receive an email confirming your subscription. This email will include a link to setup your online account where you can manage your future orders, subscription items and account information.
How Do I Make Changes Or Cancel Subscription Deliveries?

Subscriptions are easy to manage. You can change your next order date, skip an order, change your selected frequency or cancel a subscription by visiting "Subscriptions" in My Account. Please allow up to 24 hours for modifications or cancellations to be processed.
How Do I Combine Items To Be In The Same Order?

Subscription items that have the same order date, shipping address, billing address and payment method will ship as one order.

If you have more than one subscription and want to ship them in the same order, simply visit "Subscriptions" section of My Account and change the next order dates to be the same. Also, confirm the orders are going to the same shipping address and have the same billing address and payment method.
Can I Add Items To My Next Order With An Existing Subscription?

Yes! Just log into your account and go to "Subscriptions". Click on the "Add Product", use the search bar to find your product. Click "Select" and follow the instructions to complete your order.
What Types Of Payments Are Accepted For Subscriptions?

Subscriptions require a credit card, debit card or Apple Pay account for payment. Alternative payment forms, such as money orders or cashier checks cannot be accepted.
What Are The Shipping Costs For Subscriptions?

Free U.S. shipping is given on the first and recurring shipments.
How Do I Login to My Account?
How Do I Create An Account?

Click here to create an account. Fill in the requested information, if you have ordered before we recommend providing the same email address used on your initial purchase.
How Do I Reset My Password?

If you have forgotten your password and would like to reset it, click here. Follow the provided steps. You will then be sent a link via email to create a new password. Check any spam or junk folders if you do not receive the email in your Inbox. Please note, that for security purposes the reset link provided in the email will expire after 2 hours.
How Do I Update My Mailing or Billing Address?

Login to your account to change billing or mailing address as well as review past or current orders.
How Do I Edit My Payment Methods?

Login to your account. Click on Payment Methods, from there you may select Add a New Payment Method or delete or edit an existing payment option.
How Large Are The Pills?

Our pill sizes vary from product to product. On average, most of our tablets and capsules are 3/4 of an inch in length, and about as wide as a pencil eraser. Our softgels come in an array of sizes, but most are relatively small and easy to swallow.
Can I Take Supplements With My Prescription Medication?

We strongly encourage customers to consult with their physician prior to taking any supplements. Your physician will be able to indicate whether or not any given supplement is safe to take with your prescription medication.
Why Is There A Proposition 65 Warning On My Packing Slip?

The "Prop 65" warnings are only required under California law. Prop 65 standards are among the most stringent standards in place anywhere and are often far more stringent than federal standards.

Over 800 chemicals have been listed under California Prop 65. They include pesticides, heavy metals, and other chemicals at certain levels. Certain listed chemicals, such as lead, are widely distributed through the environment in air, soil, water, and rocks. As a result, these types of chemicals are often found in commonly eaten foods and throughout the food supply even though these chemicals are not intentionally added to foods or nutritional supplements.

It should be noted that California product label warning requirements are not usually the same as federal safety requirements. This causes a mismatch between warnings on products sold in California and what is required elsewhere in the U.S.A. So this can explain why sometimes you may see a California Prop 65 warning on a product sold in California but no warning on the same product sold elsewhere. The products are not different; it's just that Prop 65 warnings are required for sales to California consumers.

Additionally, there are various substances that require a California Prop 65 warning at levels that are far more stringent than federal action limits. One example is lead. The Prop 65 standard for warnings for lead is 0.5 micrograms per day, which is far more stringent than federal and international standards for lead.

Prop 65 warnings are seen throughout California in a wide range of settings -- in restaurants, grocery stores, hotels, schools, hospitals, and on a wide variety of consumer products. In addition, some internet and mail order retailers have chosen to provide Prop 65 warnings on their websites or in catalogs for all their products and for all consumers.
When Can I Expect To See Results With My Product?

Everyone reacts differently to natural vitamins and supplements. We recommend trying a product for at least 90 days to allow for full results to be noticed. In order to maintain the results, you will want to continue taking the product.