Durable PROBIOTIC™
Proven Strains for Digestive & Immune Support
Elevate your digestive health and immune system with this clinically proven combination of two patented, genetically verified probiotic strains. It is shelf-stable so it doesn't require refrigeration, and it features a powerful 15 billion CFU dose in just one capsule per day.*
Savings based on 1 bottle price
SHIPS NEXT BUSINESS DAY
What It Does

+

Durable PROBIOTIC delivers a potent 15 billion CFU of B. lactis Bi-07® and L. acidophilus NCFM® per capsule. These proprietary strains, which have been genetically verified by independent lab testing, have been extensively researched and proven effective for promoting superior digestive and immune health.*

• Supports a balanced gut microbiome*
• Promotes regularity and overall digestive comfort*
• Eases bloating, gas and indigestion*
• Supports a healthy immune system*
• Shelf-stable so refrigeration is not required*

General Product Info:
• 60 vegetarian capsules (a 30-60 day supply)
• Made in the USA in an FDA inspected facility
• Packaged in sustainable, 100% non-toxic amber glass bottles
• One-year, any reason return policy with free return shipping
Why It Works

+

Your body contains up to 10x more bacteria than it does human cells. Most of these bacteria are found in your gut, which is why balancing your gut microbiome is critical to not only digestive comfort but your overall health as well.*

According to Dr. Passero, common digestive issues like bloating, gas and indigestion can all stem from an imbalance in your gut microbiome. Gut health problems can also be at the root of issues like impaired immunity, inflammation, mood swings, fatigue and respiratory issues.*

The solution? Supplementing with probiotics—live bacteria that colonize in your gut and help to bring your vital microbiome back into balance. But it is essential to get the right strains of healthy bacteria, and in the right amounts.*


Durable PROBIOTIC, which features a potent 15 billion CFU dose per capsule, is made with a blend of two patented, extensively researched bacterial strains that have been proven in human clinical trials to provide significant relief from digestive discomfort while boosting immune health and more: B. lactis Bi-07® and L. acidophilus NCFM®. Each of these strains is genetically verified by independent lab testing so you know you're getting these two clinically studied and proven effective probiotics—and all the benefits they've been proven to provide.*

Durable PROBIOTIC is shelf-stable which means its potency is guaranteed to remain viable without the need for refrigeration. Did you know that most probiotics are not shelf-stable? This means that unless they've been refrigerated throughout the entire supply chain including delivery trucks, they have likely lost most, if not all, of their potency so you get little to no benefits.*

Why Is Genetic Verification So Important?
Many people don't realize that genetic verification is one of the most important features to look for in a probiotic supplement. The bacterial strains must be genetically identified and verified via testing to confirm that they are the ones stated on the label. This eliminates the possibility of contamination with undesirable microbes and ensures that you're getting the specific strains tied to the research that has demonstrated specific health benefits. How can you tell? Genetically verified strains are designated with names, letters and numbers. Durable PROBIOTIC's B. lactis Bi-07® and L. acidophilus NCFM® have been genetically verified, so you know exactly what you're getting in each capsule.*

Why We Use Amber Glass Bottles vs. Clear Glass or Plastic:
• Sustainability: Glass is infinitely recyclable and reusable.
• UV Protection: Amber glass protects the ingredients from light damage.
• 100% Non-Toxic: No risk of chemicals found in plastics leaching into the pills.
Directions & Label Information

+

Directions

For adults only. Take one capsule one to two times daily or as directed by your healthcare practitioner. Dr. Passero typically recommends two capsules daily, and for additional support, up to two capsules two times daily.

Contents

Each bottle contains 60 vegetarian capsules (typically a 60 day supply).

Caution

If taking medication, pregnant or breastfeeding consult your healthcare practitioner before use. Keep out of the reach of children.

Storage

For best results, keep tightly closed and store in a cool dry place or keep refrigerated (refrigeration not required).

This product is non-GMO, gluten-free and vegetarian.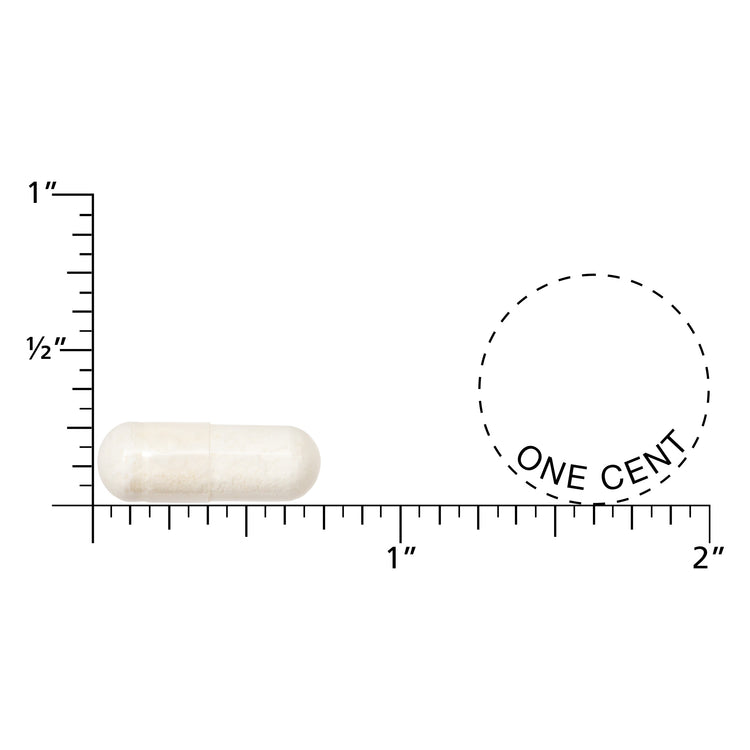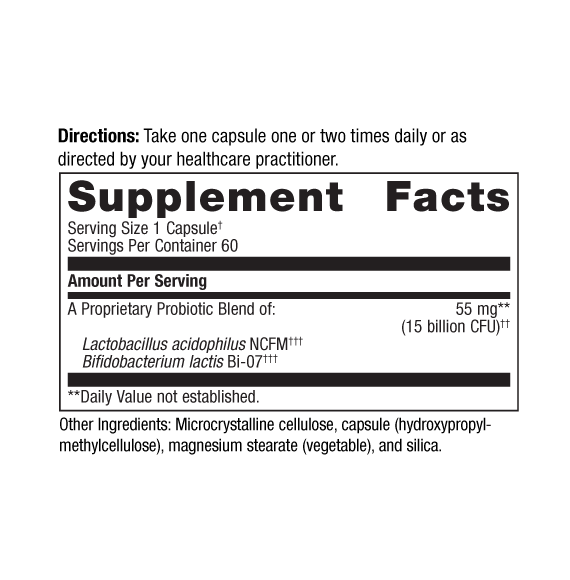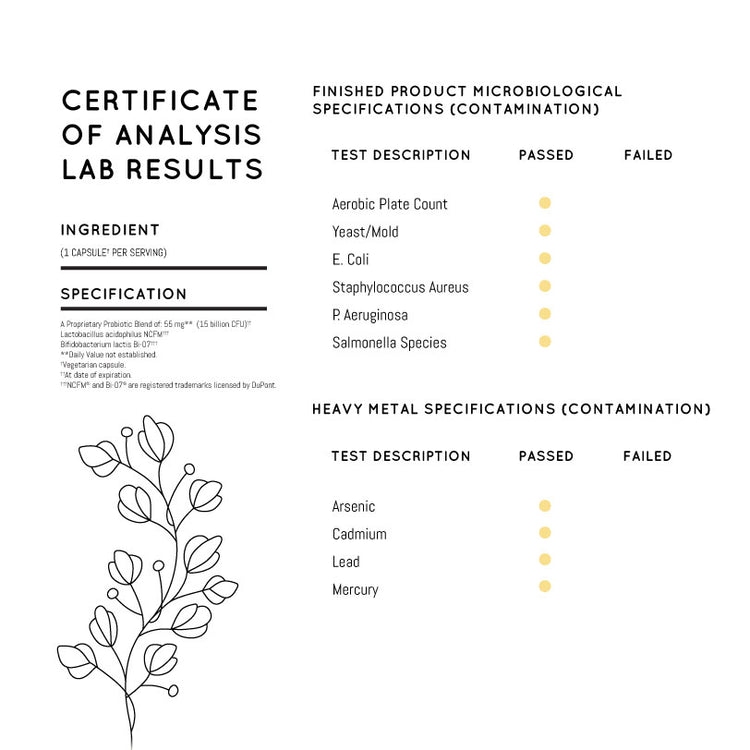 Cultivate Lasting Health With Proven Probiotic Strains
Durable PROBIOTIC is made with a blend of two patented and extensively researched, genetically verified bacterial strains that have been proven in human clinical trials to ease digestive discomfort while boosting immune health.*
Bifidobacterium lactis Bi-07®

A patented Bifidobacteriumstrain that has been extensively tested in human clinical trials and shown to enhance digestive comfort and strengthen the immune system.*

Lactobacillus acidophilus NCFM®

The world's most clinically researched probiotic strain, which has been shown to fortify the cells in the gut wall to promote regularity and relieve digestive discomfort.*
Frequently Asked Questions
Dr. Kevin Passero Answers
Functional medicine expert, licensed naturopathic physician
and Durable co-founder Dr. Kevin Passero answers your top questions.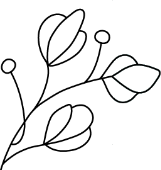 Why is genetic verification important?

+

The bacterial strains in probiotic supplements must be genetically identified and verified via testing to confirm that they are the ones stated on the label. This eliminates the possibility of contamination with undesirable microbes and ensures that you're getting the specific strains tied to the research that has demonstrated specific health benefits. These strains are designated with names, letters and numbers. For example: Bifidobacterium lactis Bi-07®. With over 200 different bifidobacterial strains out there in the world, getting the right one is important.*

Durable PROBIOTIC's B. lactis Bi-07® and L. acidophilus NCFM® have been genetically verified, so you know exactly what you're getting in each capsule.*

Does Durable PROBIOTIC need to be refrigerated?

+

No refrigeration necessary! Durable PROBIOTIC is carefully manufactured, stored and shipped to make sure that the live bacteria it contains are protected. This shelf-stable formula is guaranteed to retain its full potency until the expiration date printed on the bottle. Like all supplements, we recommend storing your probiotics in a cool, dry place out of direct sunlight.*
How long will it take to feel the effects?

+

With continuous daily use, you can expect to see noticeable improvements in digestive regularity and comfort within 2-4 weeks.*
What's the best time to take Durable PROBIOTIC?

+

While you can take Durable PROBIOTIC any time of day and with or without food, taking it on an empty stomach (15-30 minutes before eating or 2-3 hours after a meal) is ideal. For most of us, that means taking it first thing in the morning and/or before bed at night.*
Are there any side effects?

+

Studies have not shown any significant known side effects associated with taking B. lactis Bi-07® and L. acidophilus NCFM®. However, as your digestive system adjusts and rebalances, you might experience some minor, short-term digestive discomfort.*

Pregnant and nursing women should consult with their healthcare provider prior to any use. If you have any medical conditions or are taking any type of medication, it's always best to check with your healthcare provider before taking any supplements.*