Durable BONES™
High-Absorption Calcium With Magnesium & D3
A state-of-the-art, highly-absorbable formula that offers exceptional support for strong bones. It features MCHC, a natural source of calcium backed by 30+ years of research, along with synergistic blends of vitamin D3 and magnesium.*
Savings based on 1 bottle price
SHIPS NEXT BUSINESS DAY
What It Does

+

Durable BONES is an advanced formula that picks up where other "regular" bone support formulas leave off. It features MCHC which provides a natural source of calcium and a spectrum of other essential bone-building nutrients. This is combined with a synergistic blend of vitamin D3 and three forms of the essential mineral magnesium to provide maximum support for optimal bone health.*

• Formulated with calcium and magnesium in the ideal 2:1 ratio*
• Builds strong, healthy, mineralized bones and teeth*
• Promotes stable, sustained calcium blood levels*
• Helps ensure calcium is deposited in bone instead of soft tissue*
• Supports overall cardiovascular health*

General Product Info:
• 180 coated tablets (a 60-day supply)
• Made in the USA in an FDA inspected facility
• Packaged in sustainable, 100% non-toxic amber glass bottles
• One-year, any reason return policy with free return shipping
Why It Works

+

Bone health can often be overlooked but Dr. Passero always advises his patients that to sustain an active lifestyle throughout the aging process, you need to support your bones with the key minerals and nutrients they need to support you.*

While you probably know that calcium is critical for maintaining bone density and strength, you might not realize that calcium is difficult for your bones to absorb. That's why we created the state-of-the-art Durable BONES formula. It combines a highly absorbable natural form of calcium, called MCHC, with magnesium and vitamin D3 for enhanced calcium integration into the bone matrix—and maximum effectiveness.*

An Intelligent Approach to Bone Health Support
Durable BONES provides an advanced blend of key nutrients for strong, healthy bones and teeth, including calcium and magnesium in the ideal 2:1 ratio for optimal absorption. It does all this with a unique, easy-to-absorb form of calcium known as microcrystalline hydroxyapatite concentrate—MCHC for short—combined with a blend of three forms of magnesium for full spectrum effectiveness as well as the natural form of vitamin D called D3.*

MCHC Helps Ensure Calcium Is Absorbed into Your Bones
Backed by over 30 years of research, MCHC is a highly absorbable crystalline compound comprised of naturally-occurring organic components that make up strong, healthy bones.*

Clinical studies have shown that MCHC is much more effective at stabilizing blood levels of calcium than other common forms of calcium like citrate or carbonate.*

Why does this matter? Because if your calcium supplement causes a sharp, sudden increase in calcium levels in your blood beyond what your bones are able to absorb, the excess calcium could end up being deposited in your arteries, organs or other places you don't want it.*

MCHC has been shown to produce lower spikes in blood calcium levels after supplementation when compared to equal doses of other forms of calcium (citrate and carbonate). The lower, sustained levels of calcium MCHC allows for better integration of calcium into the bone matrix.*

Combined with three forms of magnesium and vitamin D3, the MCHC in Durable BONES offers advanced, comprehensive support for the strong, healthy bones you need to enjoy an active lifestyle.*

Why We Use Amber Glass Bottles vs. Clear Glass or Plastic:
• Sustainability: Glass is infinitely recyclable and reusable.
• UV Protection: Amber glass protects the ingredients from light damage.
• 100% Non-Toxic: No risk of chemicals found in plastics leaching into the pills.
Directions & Label Information

+

Directions

For adults only. Take three tablets once daily or as directed by your healthcare practitioner.

Contents

Each bottle contains 180 naturally coated tablets (typically a 60 day supply).

Cautions

If taking medication, pregnant or breastfeeding consult your healthcare practitioner before use. Keep out of the reach of children.

Storage

Keep tightly closed in a cool, dry place.

This product is non-GMO and gluten-free.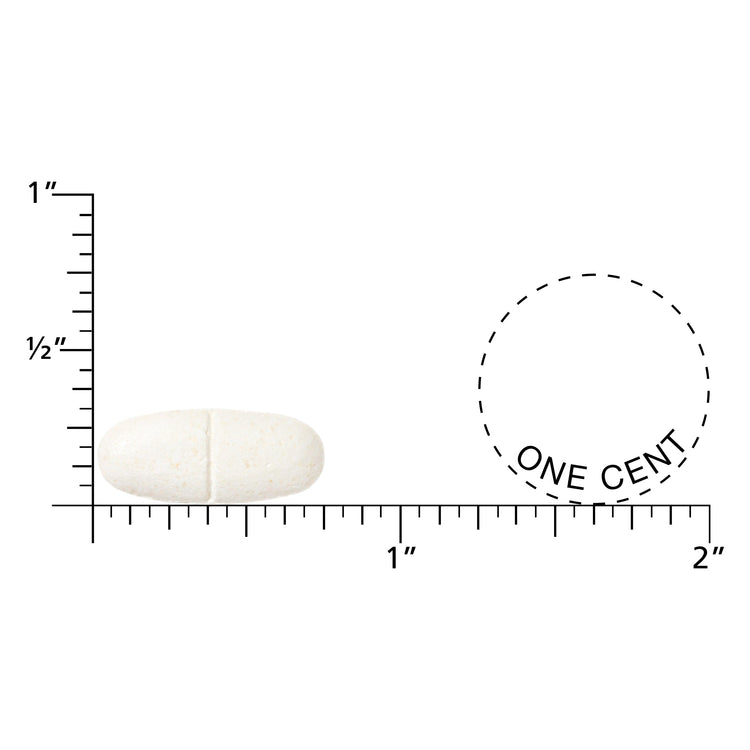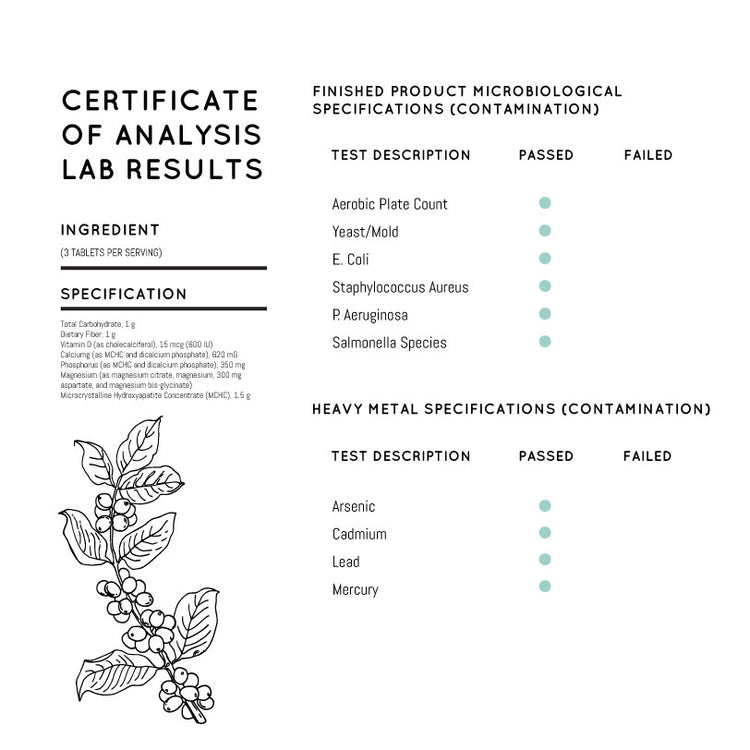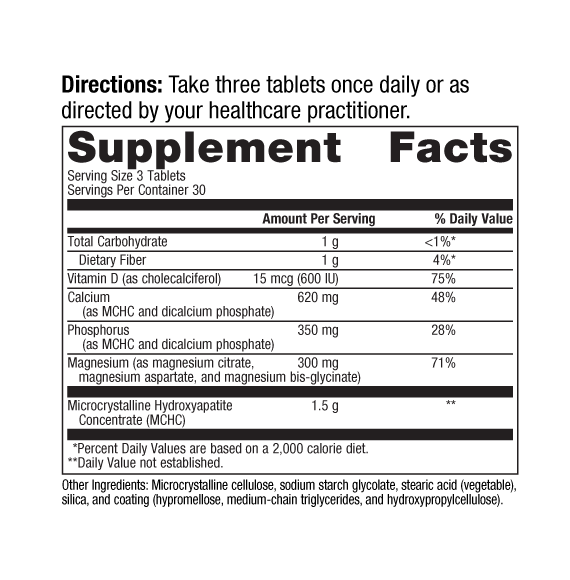 Build Strong Bones With Easy-to-Absorb Minerals and Nutrients
Natural Calcium From MCHC

MCHC is a highly absorbable crystalline compound that contains naturally occurring calcium, phosphorus and other minerals, bone growth factors, collagen and other vital bone-building proteins.*

Magnesium

An essential mineral needed for strong bones, as well as cardiovascular and overall health. This formula contains a blend of three different forms of magnesium for maximum effectiveness.*

Vitamin D3

Vitamin D is essential for facilitating the transport of calcium into the bone matrix, which is an important step in maintaining strong, healthy bones and teeth. The D3 form offers superior absorption.*
Frequently Asked Questions
Dr. Kevin Passero Answers
Functional medicine expert, licensed naturopathic physician
and Durable co-founder Dr. Kevin Passero answers your top questions.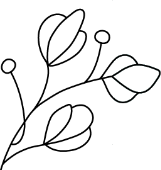 What is MCHC and where does it come from?

+

MCHC stands for microcrystalline hydroxyapatite concentrate. MCHC is a whole-bone complex derived from a natural bovine source that contains naturally-occurring calcium as well as trace amounts of other important bone-building minerals naturally found in bone tissue, including phosphorous. MCHC also contains unique nutrients such as the bone growth factors IGF-I and IGF-II, collagen and the calcium-bind protein osteocalcin.*

Compared to other common forms of calcium, MCHC has been shown in clinical research to offer better absorption and stabilization of blood calcium levels.*

Why is MCHC a better alternative to other forms of calcium?

+

While supplementing with nutrients that are missing from our diet is generally beneficial, there are some nutrients we need to be careful with. More is not always better, and the form of the nutrient in the supplement can make a big difference in how it affects our health. Calcium supplements are a prime example of this.*

While calcium is critical for strong bones, if the calcium in your supplement is not well-absorbed into your bones, it can end up accumulating in places you don't want it—like your arteries or organs. Studies have shown that, unlike common forms of calcium like citrate and carbonate, MCHC produces stable, sustained blood levels of calcium that result in better absorption into the bone matrix.*
Are there any side effects?

+

There are no significant known side effects associated with taking MCHC, magnesium and vitamin D3.*

However, pregnant or nursing women should always consult with their healthcare provider prior to using any supplements.*