Durable CoQ10™
Potent Cellular Energizer for a Healthy Heart
A next-generation, fast-acting CoQ10 formula that delivers a powerful boost for your energy, stamina, heart and brain with an extra-strength 200 mg dose of ultra-absorbable, crystal-free CoQsol-CF® plus other antioxidants in just one softgel per day.*
Savings based on 1 bottle price
SHIPS NEXT BUSINESS DAY
What It Does

+

In his 20+ years of seeing patients at his clinics, Dr. Kevin Passero has found CoQ10 to be one of his most commonly recommended supplements. This is due not only to its numerous health benefits but also because of the outstanding quality of research backing its effectiveness. CoQ10 is so beneficial to so many people because it is a potent antioxidant and serves as the biochemical spark plug that ignites energy production in every one of the body's roughly 30 trillion cells.*

Durable CoQ10 is a next-generation, fast-acting CoQ10 formula that provides a clinically proven, extra-strength 200 mg dose of patented CoQsol-CF®, an ultra-absorbable, crystal-free form of ubiquinone CoQ10 that is superior to any other CoQ10 available on the market. Most CoQ10 supplements partially crystallize during manufacturing which significantly hampers absorption. Durable CoQ10 also features Vitamin E and Mixed Tocopherols that provide antioxidant benefits and work synergistically with CoQ10 to enhance its effectiveness in your body.*

• Starts to increase your levels of CoQ10 within one week*
• Supercharges energy, stamina and performance*
• Promotes superior cardiovascular and cognitive health*
• Revitalizes mitochondria, your cells' energy factories*
• Neutralizes free radicals that can accelerate the aging process*
• Uses the patented, crystal-free CoQsol-CF® that provides superior absorption*
General Product Info:
• 30 softgels (a 30-day supply)
• Features the ubiquinone form of CoQ10
• Made in the USA in an FDA inspected facility
• Packaged in sustainable, 100% non-toxic amber glass bottles
• One-year, any reason return policy with free return shipping
Why It Works

+

Dr. Passero always advises his patients that it is critical to have abundant levels of CoQ10 because it plays a major role in the production of ATP in mitochondria, which is the energy currency for the entire body. Low levels of CoQ10 can lead to numerous health problems and sub-optimal performance across a wide range of the body's key systems. In addition, if you are taking statin medications to manage your cholesterol, these can deplete CoQ10 levels, robbing your body of the benefits related to this powerful antioxidant and energy producing nutrient. *

Your Heart, Brain—and Every Cell in Your Body—Rely on CoQ10
Organs requiring a lot of energy like your heart and brain have the highest concentrations of mitochondria, which means they require more CoQ10 and are significantly impacted when levels fall. This also helps to explain why a vast body of scientific evidence has demonstrated supplemental CoQ10's beneficial effects on cardiovascular and cognitive health.*

What Leads to a CoQ10 Deficiency?
Your body's ability to produce CoQ10 naturally starts to decline beginning around age 30. Aging aside, other factors—most notably, certain drugs especially statins—can accelerate this decline, leading to a CoQ10 deficiency that can exact a toll on your heart, brain, kidneys, muscles and overall energy.*

The good news? Supplementing with a highly bioavailable CoQ10 supplement like Durable CoQ10 can quickly replenish your body's CoQ10 levels to keep your cells energized and healthy.*

Crystal-Free Durable CoQ10 Solves CoQ10's Absorption Problem
CoQ10 presents significant challenges for absorption when taken orally as a supplement. Unlike traditional supplements made with powdered or liposomal CoQ10, which are difficult for your body to absorb due to their crystalline molecular structure, the patented CoQsol-CF® in Durable CoQ10 is a unique, 100% crystal-free liquid that has been shown to offer dramatically better absorption. Most CoQ10 supplements partially crystallize during manufacturing which significantly hampers absorption.*

CoQsol-CF®, which is the ubiquinone form of CoQ10, was shown in a double-blind, randomized human clinical trial to significantly increase circulating levels of CoQ10 in healthy adults over the course of a 28-day study period, with increases beginning within one week.*

The Best CoQ10 Supplement on the Market
Durable CoQ10 is an exceptionally effective, highly absorbable CoQ10 formula that quickly elevates circulating levels of CoQ10 in your bloodstream to deliver the fuel your heart, brain and every cell in your body rely on to operate at peak performance.*

Durable CoQ10 features an extra-strength 200 mg dose. Many inferior CoQ10 supplements provide not only a less effective 100 mg dose, but this smaller dose is also difficult for your body to absorb. Plus Durable CoQ10 also features 294 mg of Vitamin E and Mixed Tocopherols that provide antioxidant benefits and work synergistically with CoQ10 to enhance its effectiveness in your body.*

Durable CoQ10 uses an oil-based softgel which is the ideal delivery method for CoQ10 and is far superior to non oil-based softgels and capsules.*

Why We Use Amber Glass Bottles vs. Clear Glass or Plastic:
• Sustainability: Glass is infinitely recyclable and reusable.
• UV Protection: Amber glass protects the ingredients from light damage.
• 100% Non-Toxic: No risk of chemicals found in plastics leaching into the pills.
Directions & Label Information

+

Directions

For adults only. Take one softgel once daily with food or as directed by your healthcare practitioner. For additional support, Dr. Passero recommends one softgel twice daily.

Contents

Each bottle contains 30 softgels (typically a 30 day supply).

Cautions

If taking medication, pregnant or breastfeeding consult your healthcare practitioner before use. Keep out of the reach of children.

Storage

Keep tightly closed in a cool, dry place.

• Non-GMO • Gluten Free • Dairy Free • Soy Free • Corn Free • Nut Free • Egg Free • No Artificial Colors or Preservatives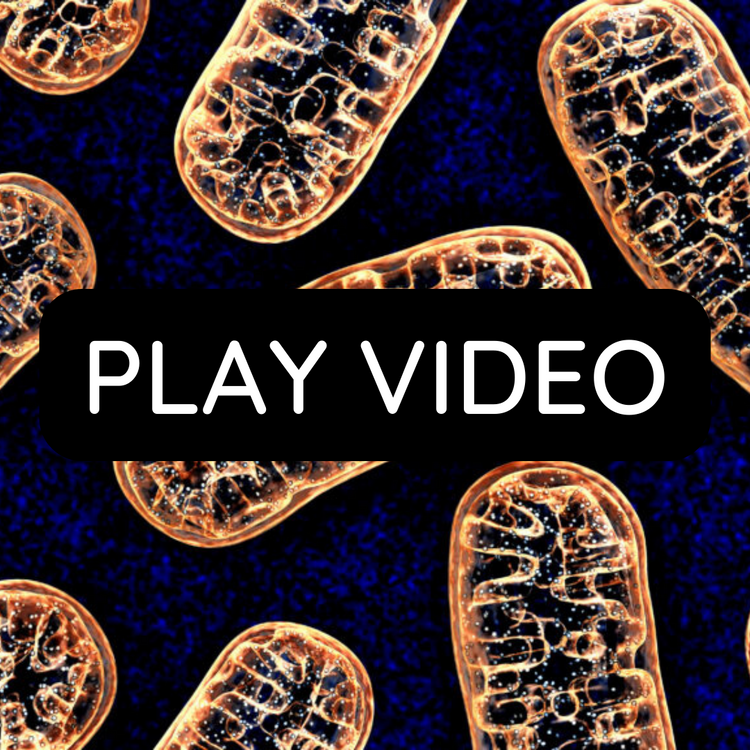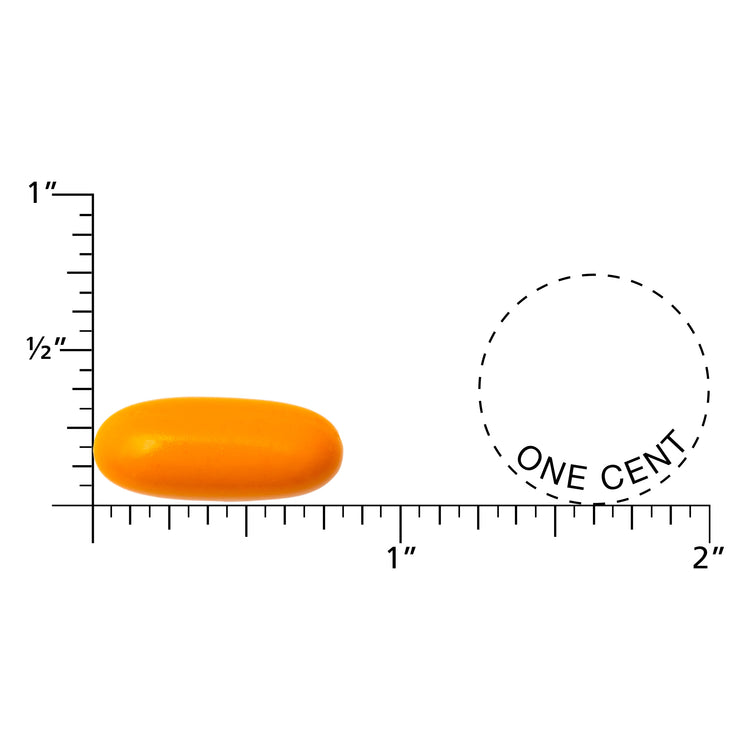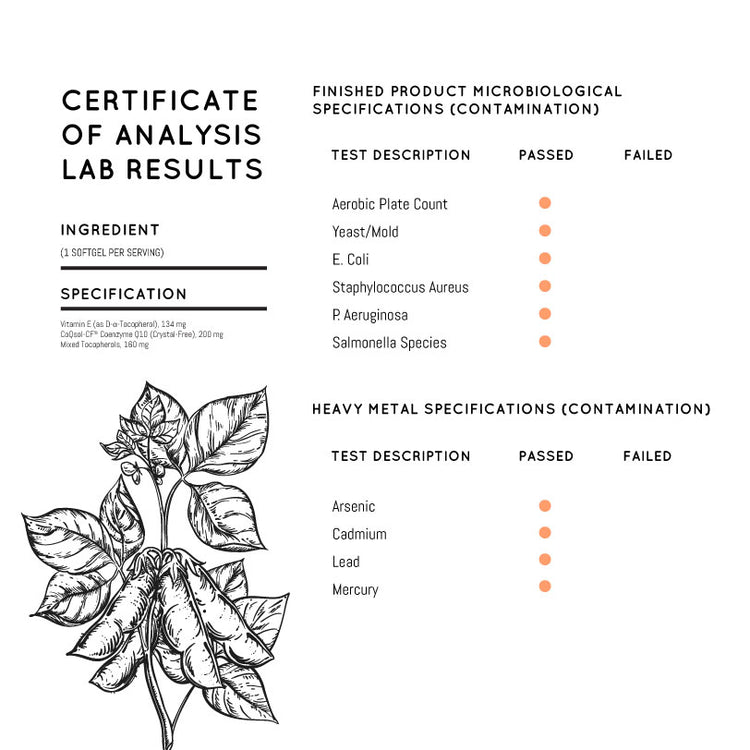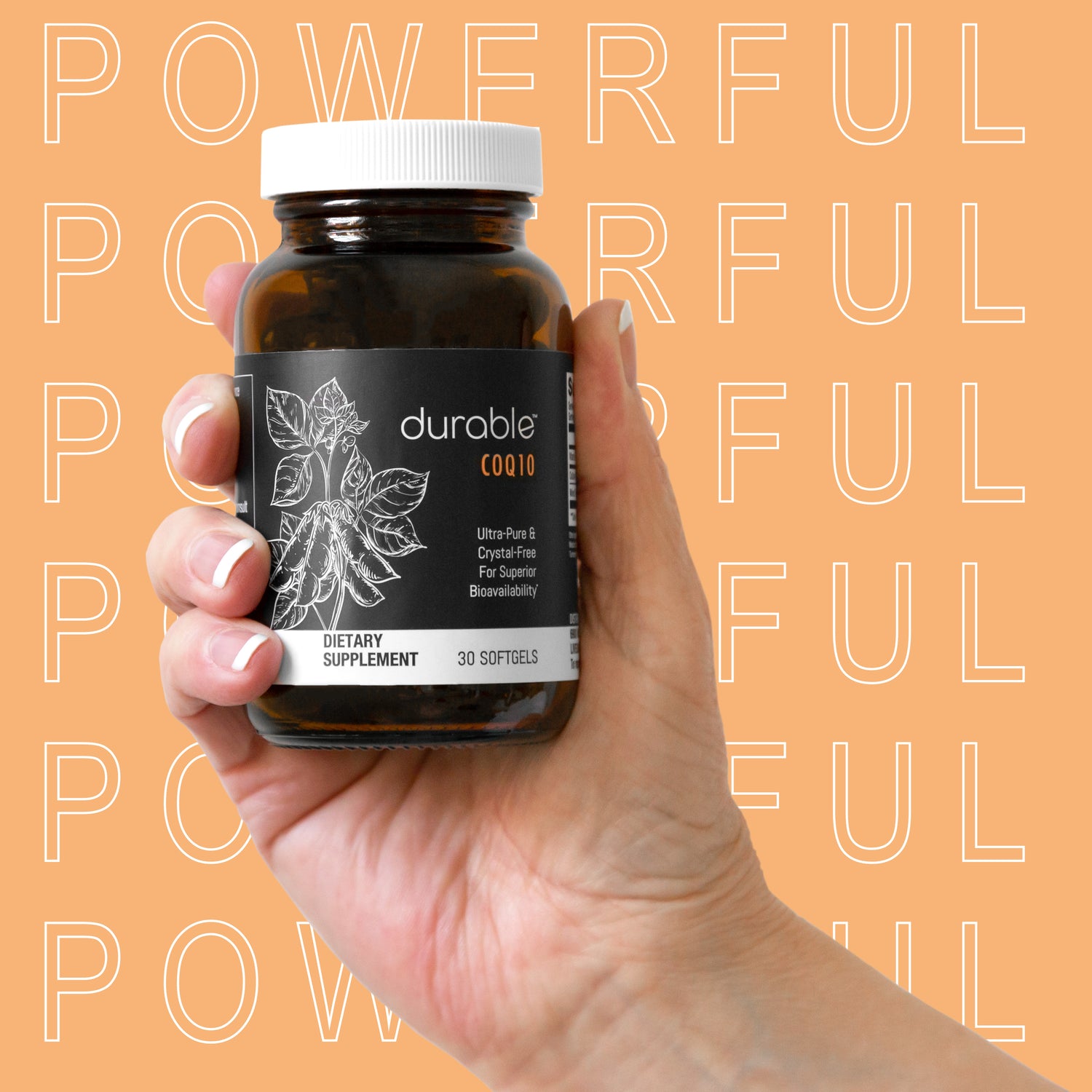 Energize Every Cell in Your Body With Ultra-Absorbable CoQ10
Crystal-Free CoQ10
Many CoQ10 supplements are not efficiently absorbed by your body. The patented CoQsol-CF® in Durable CoQ10 is a unique, 100% crystal-free liquid that has been shown to offer significantly better absorption so you get all of the amazing health benefits CoQ10 has to offer.*

Vitamin E & Mixed Tocopherols
These natural forms of vitamin E provide antioxidant benefits and work synergistically with CoQ10 to enhance its effectiveness in your body.*

Frequently Asked Questions
Dr. Kevin Passero Answers
Functional medicine expert, licensed naturopathic physician
and Durable co-founder Dr. Kevin Passero answers your top questions.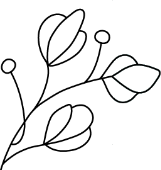 Why crystal-free CoQ10?

+

It offers superior absorption—and therefore, the greatest benefits—of any CoQ10 supplement currently available. Due to their fat-soluble, crystalline molecular structure, typical CoQ10 supplements are practically insoluble in water, making it difficult for the body to absorb. CoQsol-CF® is produced using an advanced technological process that maintains the stability of the CoQ10 molecule while enhancing its bioavailability. The result is a completely soluble, crystal-free liquid solution of CoQ10 that offers far superior absorption.*
How long will it take to feel the effects?

+

Like most nutritional supplements, Durable CoQ10 will take time and consistent use to build up in your system in order to achieve maximum effectiveness. CoQsol-CF® was shown in a double-blind, randomized human clinical trial to significantly increase circulating levels of CoQ10 in healthy adults over the course of a 28-day study period—with increases beginning within a week. With continuous daily use, you can expect to feel a noticeable boost in your energy and stamina within about a month.*
What causes CoQ10 deficiency?

+

Research shows that aging, certain medications such as statin drugs, as well as certain health issues can deplete CoQ10 levels in the body. Therefore, for many people, supplementation is necessary to replenish CoQ10 to normal levels.*
Why is there d-Limonene in the formula?

+

Extracted from the oil of citrus fruits, food-grade d-Limonene acts as a non-polar organic solvent that solubilizes CoQ10 to make it more absorbable, without causing significant chemical interactions or degradation.*
Are there any side effects?

+

Studies have not shown any significant known side effects associated with taking CoQ10. However, pregnant or nursing women should consult with their health care provider prior to any use. If you a have any medical conditions or are taking any type of medication, it's always best to check with your health care provider before taking any supplements.*