Durable OMEGAS™
Get 1 FREE—Over $60 In Savings!
Just one softgel provides a potent, highly purified 1,000 mg dose of the key omega-3s EPA and DHA in a highly absorbable, natural triglyceride form.*
Each bottle is normally $59 but now you can get 3 bottles for only $119. That's like getting 1 bottle free. Plus get free shipping (a $5.95 value) for total savings of over $60!

Savings based on 1 bottle price
SHIPS NEXT BUSINESS DAY
What It Does

+

Made from sustainably sourced cold-water fish, Durable OMEGAS is a highly purified, highly concentrated formula that provides 1,000 mg of the critical omega-3 fatty acids your body needs to thrive.*

• Promotes a healthy inflammatory response*
• Nourishes the brain and supports memory and mood*
• Boosts cardiovascular health*
• Supports vision, joint health and immune health*
• Each batch is third-party tested for over 450 contaminants*
• Enhanced with natural lemon flavor—no fishy aftertaste*

General Product Info:
• 120 softgels (a 30-90 day supply)
• Made in the USA in an FDA inspected facility
• Packaged in sustainable, 100% non-toxic amber glass bottles
• One-year, any reason return policy with free return shipping
Why It Works

+

Found primarily in marine animals like cold-water fish, the omega-3s EPA (eicosapentaenoic acid) and DHA (docosahexaenoic acid) are essential for human health.*

Unfortunately, it's difficult to get enough omega-3s from diet alone. According to Dr. Passero, most people—more than 80% of adults in the U.S. by some estimates—have omega-3 blood concentrations below the levels needed to promote optimal cardiovascular health.*

Supplementing with high concentrations of EPA and DHA is key for maintaining your omega-3 levels in a healthy range. EPA and DHA work together to neutralize inflammation, nourish your brain, and promote healthy circulation and blood vessels, while keeping your eyes, joints, bones, skin and immune system in peak condition.*

The Durable OMEGAS Difference: Potency & Absorption
Each Durable OMEGAS softgel contains a potent research-based dose of 1,000 mg of combined EPA (710 mg) and DHA (290 mg) for results you'll see and feel.*

By utilizing advanced technology, the EPA and DHA in Durable OMEGAS are delivered in a highly absorbable natural triglyceride form. Many omega-3 extraction methods break down the triglyceride structure, which makes EPA and DHA hard for the body to absorb.*

Our Commitment to Purity & Sustainability
Fish oil purity is of the utmost importance due to the ever-increasing level of contaminants in the ocean. Durable OMEGAS is molecularly distilled for the highest level of purity possible. This advanced process, along with the natural lemon flavor we've added to every softgel, also eliminates the potential for any fishy aftertaste.*

Every batch of Durable OMEGAS is third-party tested for over 450 contaminants, including heavy metals and PCBs. Beyond that, it undergoes further testing for microbial contaminants, disintegration time, shelf stability and taste to ensure the utmost purity, safety, potency and freshness.*

The cold-water fish used to produce this superior fish oil are sustainably sourced from fisheries that observe best practices for protecting endangered species and their ocean environments. To ensure the lowest environmental impact possible, we partner with Friends of the Sea®—a third-party organization dedicated to the preservation of the marine habitat.*

Why We Use Amber Glass Bottles vs. Clear Glass or Plastic:
• Sustainability: Glass is infinitely recyclable and reusable.
• UV Protection: Amber glass protects the ingredients from light damage.
• 100% Non-Toxic: No risk of chemicals found in plastics leaching into the pills.
Directions & Label Information

+

Directions

For adults only. Take one softgel up to three times daily with food or as directed by your healthcare practitioner. Dr. Passero typically recommends two softgels daily.

Contents

Each bottle contains 120 softgels (typically a 60 day supply).

Cautions

If taking medication, pregnant or breastfeeding consult your healthcare practitioner before use. Keep out of the reach of children.

Storage

Keep tightly closed in a cool, dry place.

This product is non-GMO and gluten-free. It is manufactured in a facility that processes soy and fish.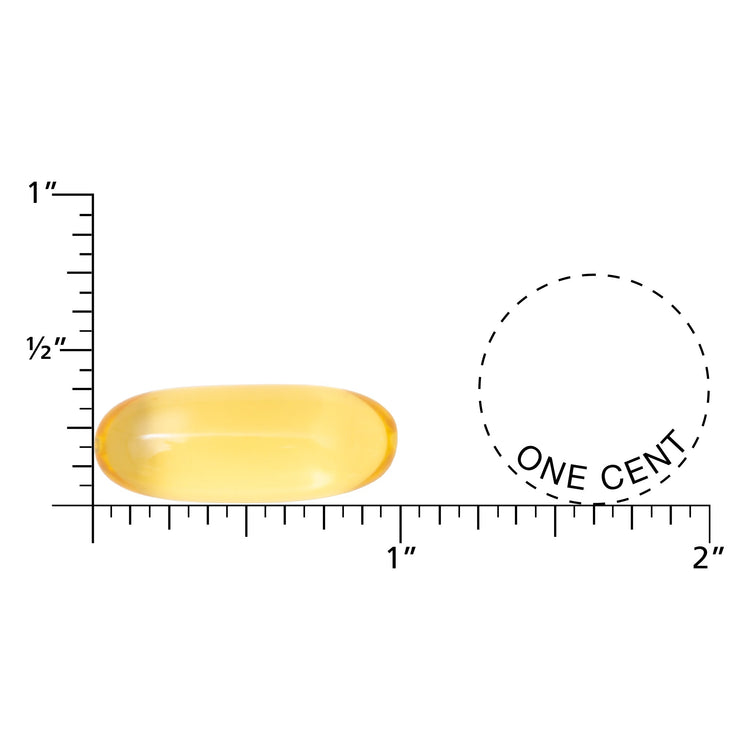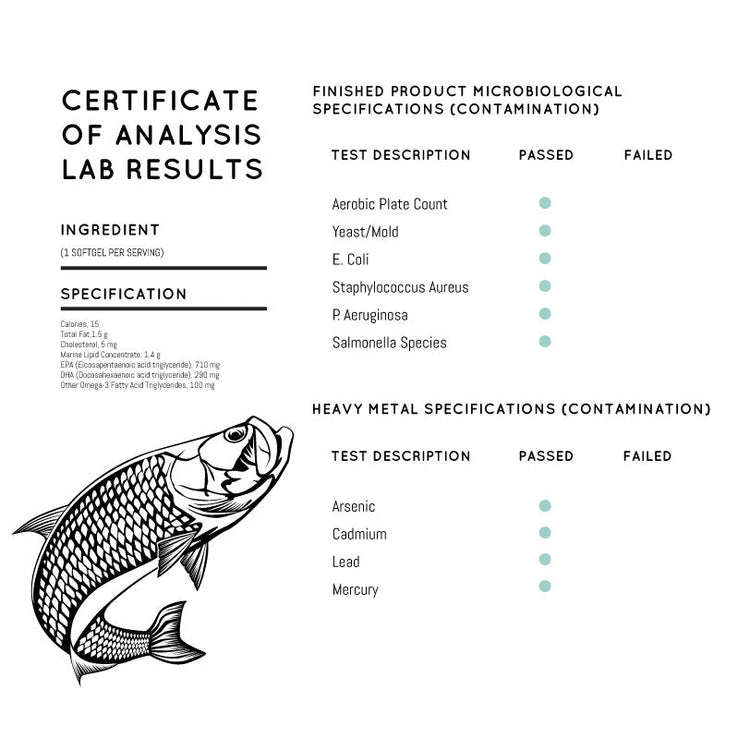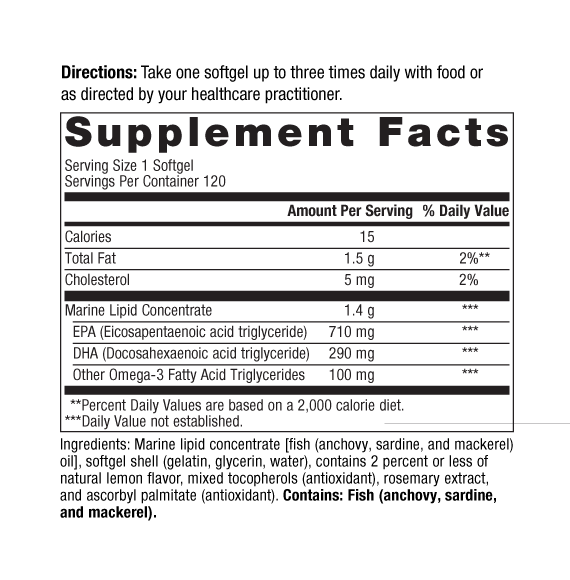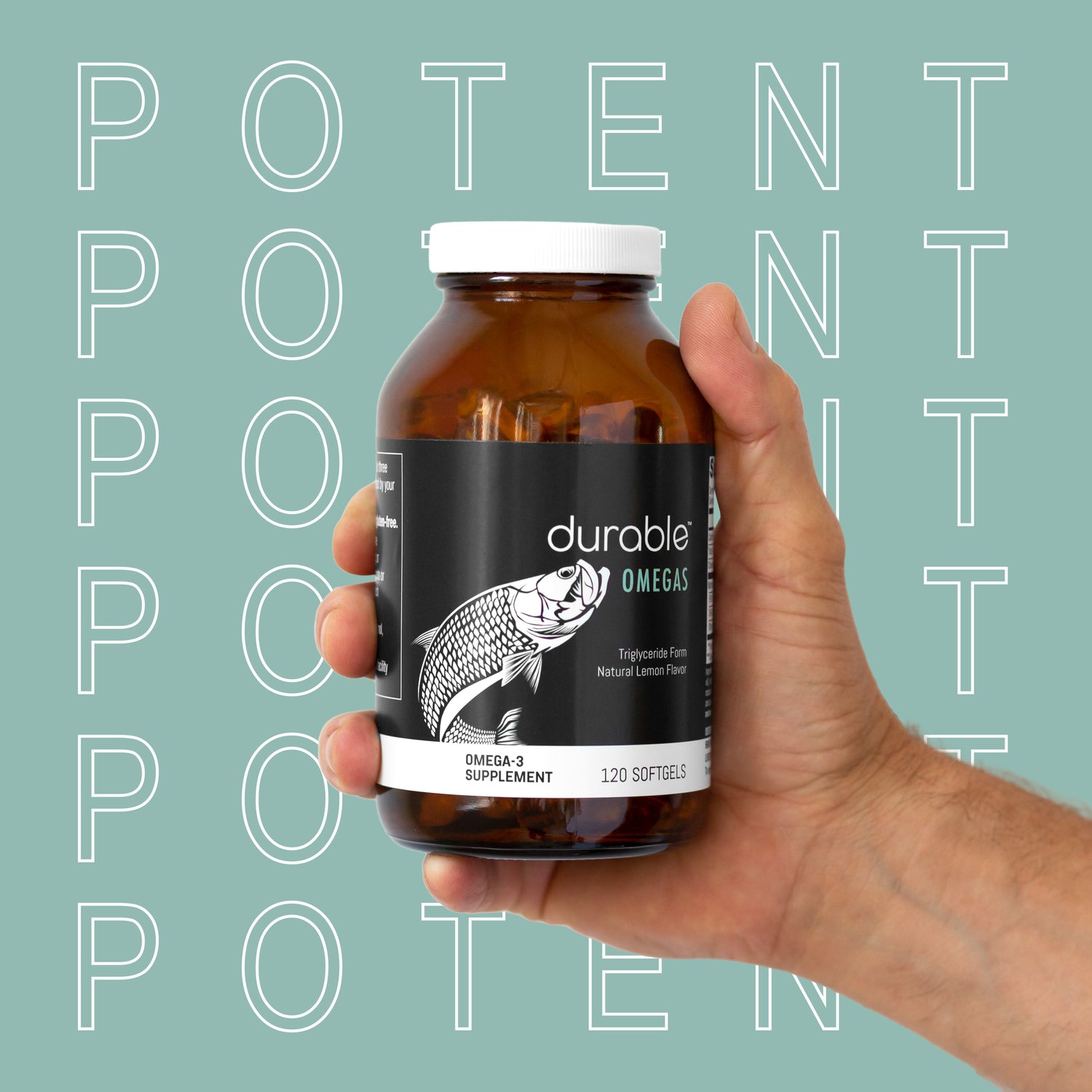 Nourish Your Body With Inflammation-Fighting Omega-3s
EPA (710 mg)
EPA (eicosapentaenoic acid) regulates inflammatory pathways throughout the body and plays an important role in supporting cardiovascular health and immune function.*
DHA (290 mg)
DHA (docosahexaenoic acid) helps to reduce levels of inflammatory markers and plays a major role in maintaining healthy cell membrane structure in the brain and nervous system.*
Frequently Asked Questions
Dr. Kevin Passero Answers
Functional medicine expert, licensed naturopathic physician
and Durable co-founder Dr. Kevin Passero answers your top questions.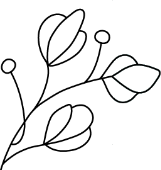 Is there a fishy aftertaste?

+

No! You won't experience any fishy aftertaste or fishy burps with Durable OMEGAS. It's sourced from extremely fresh cold-water fish and immediately extracted and processed using advanced molecular distillation technology to prevent oxidation and guarantee the highest level of purity possible. Additionally, the formula is fortified with antioxidants for enhanced shelf stability and features natural lemon flavor—and every batch is tested for taste and freshness.*
How long will it take to feel the effects?

+

Like most nutritional supplements, Durable OMEGAS will take time and consistent use to build up in your system in order to achieve maximum effectiveness. However, depending on your current omega-3 levels, you can expect to experience some benefits beginning in as few as 8 weeks.*
What's the difference between fish oil and plant-based omega-3s?

+

Not all omega-3s are the same when it comes to the body's ability to use them. Both marine animals and certain plants supply different types of omega-3s, but the most important for human health are EPA and DHA, which are found almost exclusively in cold-water fish like anchovy, sardine and mackerel.*

Plant sources of omega-3s like flax seeds, chia seeds and hemp provide a different omega-3 (alpha linolenic acid, or ALA). While ALA is a precursor to EPA and DHA, it's difficult for the body to convert—only about 5% of ALA from plant sources is converted into EPA, and less than 0.5% of ALA converts to DHA.*

While there may be other benefits to consuming plant-based omega-3s, taking a marine-based omega-3 supplement is the most reliable way to maintain healthy EPA and DHA levels.*
Are there any side effects?

+

There are no significant known side effects associated with taking high quality fish oil supplements. However, pregnant or nursing women should always consult with their healthcare provider prior to using any supplements. Additionally, if you a have any medical conditions or are taking any type of medication, it's best to check with your healthcare provider before taking any supplements.*